There are far too many reasons why a user could experience an issue with installation to break it all down here. BUT, I will do my best to help resolve the issue. If the steps below don't fix your installation issue please reach out by making a New Support Ticket.
I'm going to assume here that Medal is unusable for you. Meaning you can't log in, you can't record any clips, or maybe you have a grey screen.
Update!
If you haven't already, update to version 3.14.0 | 3.2.0
To update, look for the 
 green arrow on your Medal app. (If you're having trouble updating make a support ticket and we can help you out -> New Support Ticket)
In this new update, we have a REPAIR option available. This new option can fix a ton of different issues. Try using the repair button if you are having trouble uploading.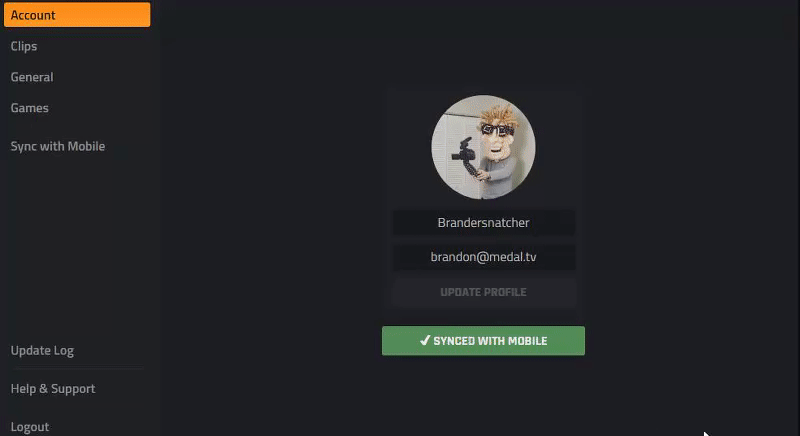 Location
If you live somewhere that can't access US websites, you may need a VPN.
Here's an article from HowToGeek.com that should help. I'll summarize a bit of it here.

Source: HowToGeek.com
"VPNs are the best option for accessing content that is blocked in your own country because they allow you to tunnel your traffic through an encrypted connection and come out on the other side."
Basically - A VPN allows you to access our servers so that you can install our sweet software.
There are Free VPNs but they generally lack speed. Here are 2 paid options below suggested by HowToGeek. They also mention that each of these has a 30-day money-back guarantee.
There are free VPN's as well. LuciiFox, one of our support members, suggested TunnelBear.
Anti-Virus
Medal has been whitelisted by most of the major anti-viruses. However, there is always the possibility that your anti-virus has quarantined some of the files used by Medal. Try disabling your anti-virus or whitelisting Medal.
Unfortunately, I can't give you a step by step here because the steps will vary based on your anti-virus.
Purge (reinstall)
If deleting version.json didn't work, we're going to try a full purge. This means deleting everything on your computer that has anything to do with Medal.
If you have any clips, we need to save those first. You will not be able to reupload these again (unless you upload to youtube and submit to Medalbot via discord), but we can at least save them from being gone forever.

Navigate to the following path and copy any .mp4's to your desktop or to another folder.
C:\Users\YOURUSER\AppData\Local\Medal\app-1.3.0\resources\app\.external\recorder\clips
Now we can get back to the Purge!
Close Medal in the system tray and make sure all Medal processes are terminated. (Sometimes stray processes can hide in your system tray or your task manager - double check those!)
Quit any game running.
Navigate to C:\Users\YOURUSER\AppData\Local and delete Medal.

While in Local find Ferox Games and delete that.

Navigate to C:\Users\YOURUSER\AppData\Roaming and delete Medal.
Navigate to Local Disk (C:) and delete Medal
Restart your system.
Reinstall from Medal.tv
If you're having trouble finding your AppData folders hit the Start button + R, and enter:
%appdata% in the run window and hit enter: 
Then %localappdata% in the run window and hit enter:
 If your OS tells you that the file cannot be deleted because it's still in use. Open up the Task Manager and terminate all instances of Medal there and in the startup tab.
This should address all your issues. If not, please reach out by making a New Support Ticket.