If Medal isn't recording your game, there are a few potential issues. Let's start by diagnosing the problem.

1. Does it say 'NO GAME DETECTED' in the top right-hand corner of the Medal Desktop Client? Make sure you are playing one of our Supported Games. 
1a. If you aren't playing one of our Supported Games, turn on the setting 'Live Dangerously'. 
2. UPDATE
If you haven't already, update to version 3.14.0 | 3.2.0
To update, look for the 
 green arrow on your Medal app. (If you're having trouble updating make a support ticket and we can help you out -> New Support Ticket)
In this new update, we have a REPAIR option available. This new option can fix a ton of different issues. Try using the repair button if you are having trouble uploading.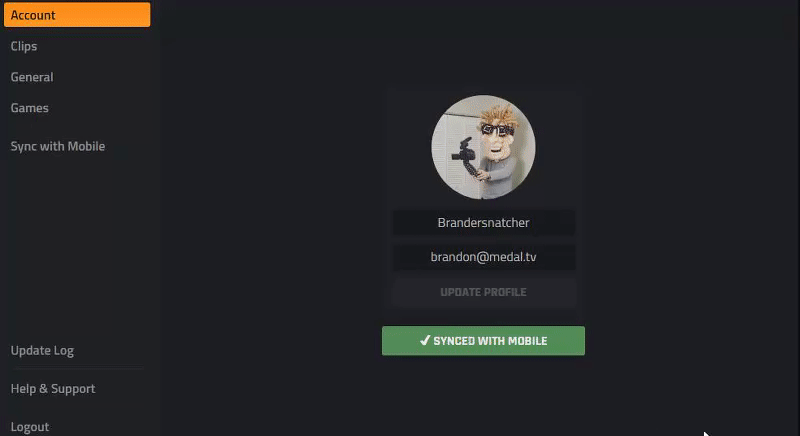 3. Make sure you are using the right hotkey. You can see what you have your hotkey set to in 'Settings' - 'Clips'.
4. Some hotkeys like '. , /' etc. don't always work, try using a different key like 0-9, a-z, F1-F12
5. Does your keyboard have an 'fn' / 'function' key? If so, make sure you hold down 'fn' while also pressing 'F8' (or whatever your hotkey is set to)

6. Are you using a gaming keyboard? Some keyboards already use the 'F8' keybind (also check for your custom hotkey). For instance, Razer keyboards use something called Hypershift.
7. Some programs or even your game may use the keybind you are trying to use and may override your key.

8. Quit Medal from your System Tray or in your task manager. Restart Medal as Administrator.
9. Try checking out this article about installation issues, it's possible you are missing some files - Installation Issues

10. If you haven't found a solution to your issue, you'll need to create a New Support Ticket. Here's what we'll need from you. 
10a. MedalLog.txt - To send us your Medal Log, go to Documents > Medal > MedalLog.txt. If there are multiple files, send us the two files with the most recent dates.
10b. Version.JSON - To send us your Version.JSON file, go to 'C:\Users\YOUR USER\AppData\Local\Medal\app-1.3.0\resources\app\.data'. Version.JSON should be in that folder probably at the bottom.
Alternatively, if you can't find your AppData folder, you can type %LocalAppData%. Then continue on with the file path above.